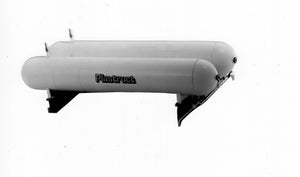 TWIN LP GAS STORAGE TANK KIT

These Twin horizontal LP Gas Storage Tanks are typically found throughout rural northern and central America in bulk fuel distributor and LP Gas retail outlets. LP Gas is commonly used for agricultural, industrial and residential heating as well as an up-and-coming vehicle fuel.

Dimensions are approximate, and they and capacities vary dependent on scale.